Home of: The SouthSide                Shooters NYA

Comic Group Champions:  1973, 1986, 1987, 1992, 2005 

Congratulation to captain Anthony D'Urso and Danny Mazzola of their election to the Mummers Hall of Fame!!!

Family....Tradition....Entertainment....Class

This website is dedicated to ALL of the members of the SouthSide Shooters NYA, past and present, living and deceased, who have helped create a club that is a family within a family and make "going up the street" so fun year after year!!!

website created and maintained by Bart White.  Updated December 2012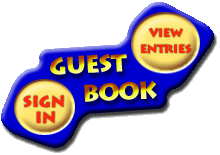 2013 Theme: Ghouls Just Wanna Have Fun

Celebrating 40 Years Strutting Up Broad Street!!!  Here's to 40 More Years!!! 

The South Side Shooters would like to thank The Lobster Club, Philadelphia Plumbing Supply and the Heintzman Rec Center for helping to get us up the street this year!!!